Welcome to Great Oak Wealth Management
Based in Pottstown, PA, we're an independent, fee-only, fiduciary financial planning firm. Our refreshingly straightforward client-focused approach is honed on years of experience, and a genuine desire to help our clients align their personal finances with their goals of a financially secure future. We've carefully crafted a clear and structured process that provides us with a comprehensive understanding of your individual situation and objectives, enabling us to effectively support and guide you towards reaching your full financial potential.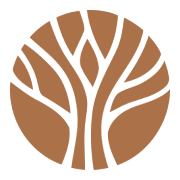 A Story Rooted in Authenticity
Small, independent and flexible, Great Oak Wealth Management personifies our enthusiasm and team approach. What you see is what you get. It's an honest, transparent and straightforward approach. You'll see our unique personalities in everything we do.

We listen to what's important to you, understanding your financial and life goals. We earn your trust every day by applying our expertise and personalized approach to meet your individual needs. Let Great Oak Wealth Management help you strengthen your roots and nurture your dreams.
FEE-ONLY
We are fee-only advisors, which means we are independent and objective. If you want a financial advisor who focuses on your priorities, acts in your best interests, and is not limited to specific financial products, then consider working with us.
QUALIFIED
Here at Great Oak Wealth Management you will work with a Certified Financial Planner™ professional. A CFP® practitioner represents the highest quality of competency, dedication, and ethics, who puts you and your best interests first.
REALISTIC
When it comes to the corporate world, we've lived it, we've seen it. We think that's important. You can feel reassured that we understand your challenges, and can help you thrive amidst the pace and evolution of the modern business world.
WE'RE HERE FOR YOU
You do not have to have a fortune to begin building one.

There are no requirements as to your income or net worth.

Let us help you unlock your full financial potential.
We offer a different kind of approach from a different kind of company. We believe that to do things well, you must do them with passion and conviction. That's why we take a comprehensive 360-degree approach to your situation, using our unique process to encompass every aspect of your finances and protect what you have.
We are a close-knit and dedicated team who have harnessed our individual strengths to put you at ease and reduce your financial stress. We approach everything we do with the utmost integrity but we also like to have fun and keep things real. We laugh together, support each other, and keep the atmosphere here at Great Oak warm and welcoming for everyone we work with.